Datasheet
Interpretation
Ronald Colman, Irene Rich, May McAvoy, Bert Lytell
Version
VOSC (Versió original amb subtítols en català)
L'eloqüència del cinema mut
---
Partint de l'enginy i la ironia dels diàlegs d'Oscar Wilde, Lubitsch desplega, en la seva adaptació del text, tot el potencial del llenguatge cinematogràfic, traduint el cinisme i la hipocresia moral de l'original en un exercici de concreció narrativa i un retrat social exemplar.
Restaurada en 4K per The Museum of Modern Art, amb el patrocini de Matthew i Natalie Bernstein.
Música en directe composta i interpretada per J.M. Baldomà.
With the collaboration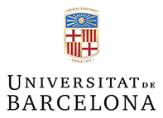 Programmes that have programed this Film
Sessions
Wednesday 2 November 2022 · 17:00&nbsp&nbspCol·loqui posterior a càrrec de Juanjo Caballero (UB)
Tuesday 8 November 2022 · 21:00&nbsp&nbsp